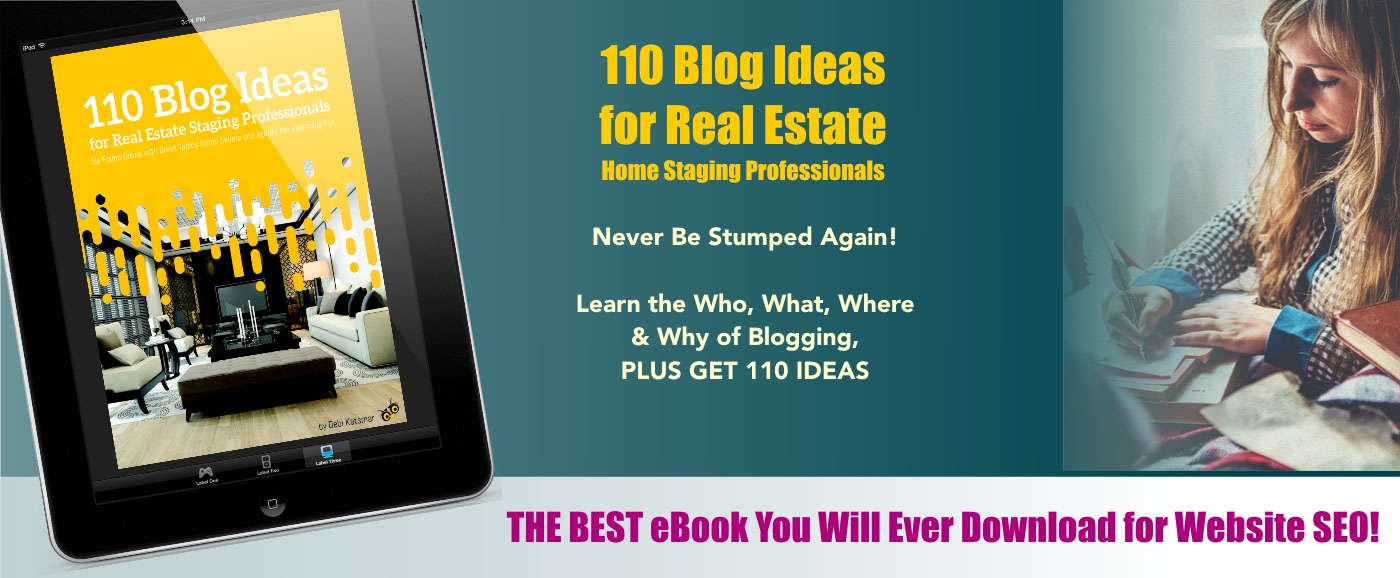 Home Staging offers a wealth of topics for blogging. With this ebook with 110 blog ideas, you'll never be stumped again.
---
Stagers Will Never Be Afraid of Blogging Again!
Home Staging has a wealth of topics - 
all specific to the questions your customers are searching for answers to.
110 Blog Ideas for Home Staging
We did the research so you don't have to.  These 110 ideas are asked consistently online. Start showing up online by writing a blog every week based on these 110 ideas. 
That's two (2) years of blogging just for filling out a form!
.
---