After 2 1/2 years of working with the businesses and community of Welland as Chair of the Canada 150th in Welland committee, we couldn't give it up. We're now working with the Welland Rose Festival to develop sponsorship for this year's event. 
---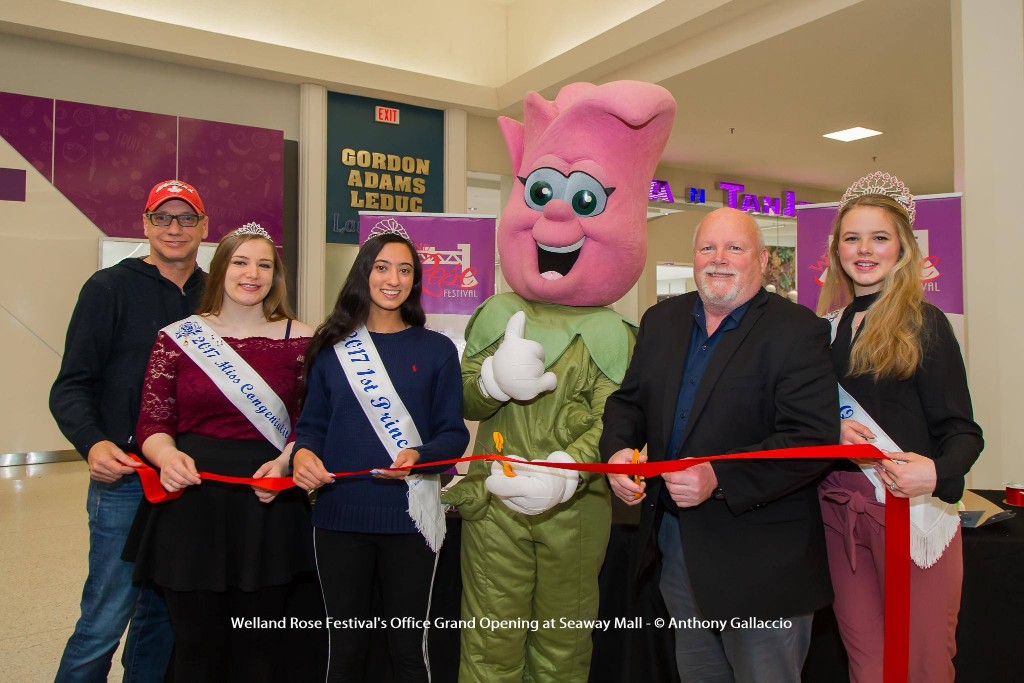 Late last month we accepted the responsibility of gathering the community together for sponsorship of this year's Welland Rose Festival. We're excited! 
The board of the Welland Rose Festival are excited to have Debi at PRowl Communications working towards sponsorship of this year's 57th Rose Festival, says Allen Bunyan President Welland Rose Festival. Debi's knowledge and connections in #Welland will greatly enhance our efforts to bring in valued sponsorship funding and community enthusiasm.
The Rose Festival has been bringing together the people of Welland to celebrate their history, heritage and community since 1961. It is one of the first, if not the first major festival to take place in Welland each year with tons of free events for the entire community to enjoy the entire month of June. 
Welland Rose Festival Events include:
Coronation Ball
Grande Parade
Days in the Park
Baby Show
Children's Fishing Derby
Street Dance
Art Exhibition
...and we hear there may be one or two new events this year as well. 
Many things have changed this year - a relatively new Board of Directors for 2017-2018 and the biggest news so far -- The Rose Festival has a new office location at Seaway Mall! The grand opening of the new office took place this past Sunday with a ribbon cutting ceremony attended by locals, the Mayor of Welland, Frank Campion and members of Council. 
With all the great events last year for Canada's 150th birthday celebrations, the citizens of Welland are expecting a lot again this year. I think Welland can do it if all the festivals and events (Rose Festival, Welland Floatfest, the Music at Merrit Park, Feast Street and others), in Welland continue the hype. Of course, much of this is only made possible by the dedication of countless volunteers and the involvement and sponsorships from our corporate community says Debi Katsmar, President of PRowl Communciations. 
Sponsorship of local events has been on the rise in recent years to bring reality to the businesses people are finding and interacting with on-line. 
Sponsorship is a means of:
being a good corporate and community citizen
building customer experience
reaching a broader audience
offering a positive brand experience
increases brand awareness at the local level
a win-win-win for all involved -- event, brand, community*
* Forbes Magazine, The Top Four Benefits Of Corporate Sponsorship
Photos Courtesy of Anthony Gallaccio 
For your convenience, we have included the sponsorship packages below.  Please contact us if you're interested in a Win-Win-Win Opportunity! 
---
Welland Rose Festival Sponsorship Packages:
Platinum: $10,000
Gold: $5000
Silver: $2500
Bronze: $1000
Coronation Ball Contestant: $550
Advertising Opportunities in the Official Program Guide are also available. 
Download the Sponsorship Package for complete details of each package.  Enjoy the many benefits each package has to offer in helping to promote your business. 
If you have any questions: