The wonders, excitement, frustration, effort, ease and awesomeness of working with a Customer Relationship Management (CRM) system. It can give you as a business owner the two things you dream of: More Time, More Money! 
---

Questions & Comments Regularly Asked About CRM Systems
"Which one? Where do you start? Aren't they expensive? And complicated? Why? I'm a one person business, what good will it do me? My salespeople won't use it - why bother? There's too much duplication of information to be entered - no time for that…  I don't have time to set up and learn a new system."
The questions and statements above are some examples of what I hear day in and day out when it comes to using a CRM system.  In my experience, it doesn't matter how big or small your business is, utilizing a CRM will save you time and money, will increase revenue and make you and/or your team more productive, all while offering your customers a great customer service experience.  Why wouldn't you use a CRM?
How I Know So Much About Niagara Businesses and The People.
I'm known for my connections in Niagara, a goodwill ambassador so to speak. I refer to myself as the Welcome Wagon for businesses new to Niagara… I don't know why, but newcomers to Niagara find me requesting an introduction to the community, or to learn how business functions in Niagara -- it happens all the time, usually monthly.  I enjoy meeting these people, learning about their business and helping them to find their footing here in Niagara.  Great connections and friendships have been formed over the years.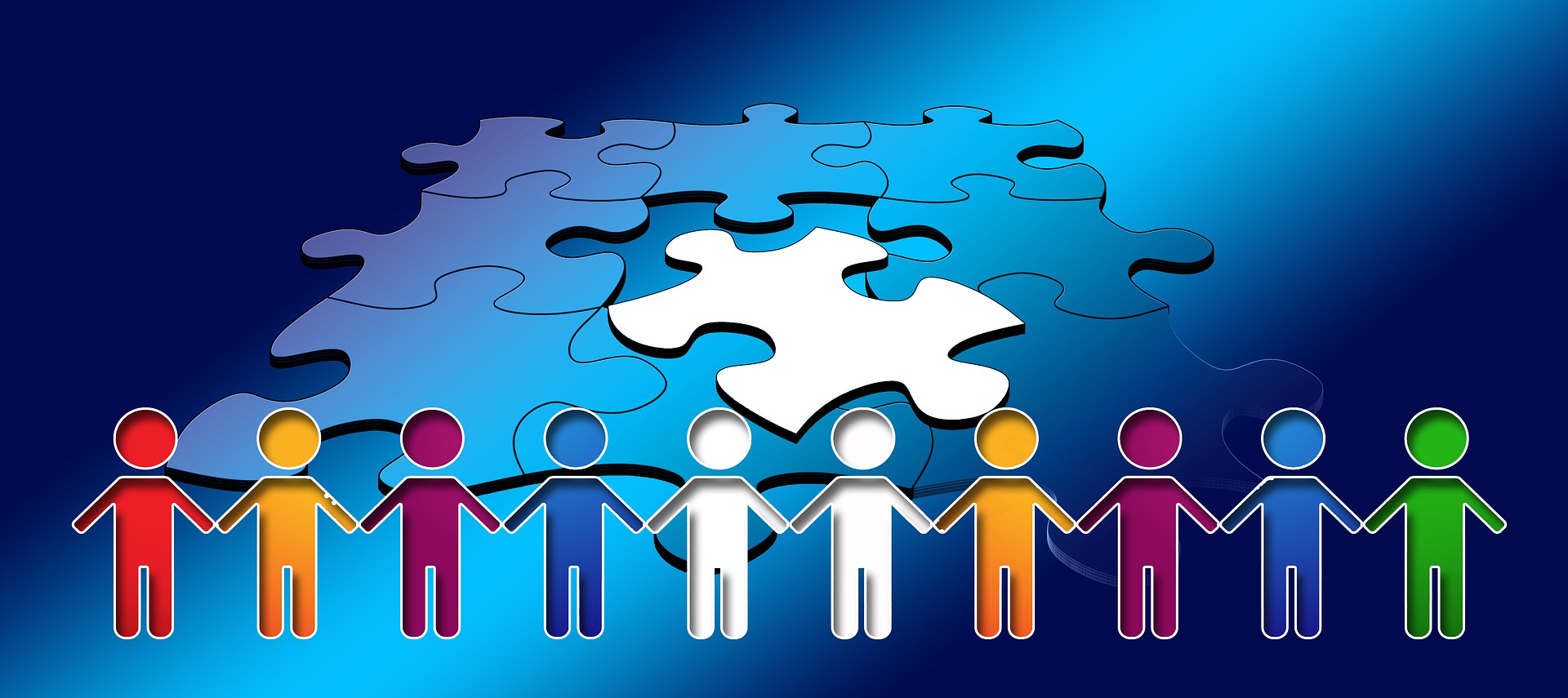 How do I know the who's who of and in Niagara?
Well it all started over 30 years ago when I started my business. Basically, I attended pretty much every networking event I could, but more importantly I documented every person I met. I didn't just keep the cards, I entered everything into dbase (yup - that old DOS program used when computers first made an appearance in offices around the world). Later, I moved that information into a CRM called MAXIMIZER  -- loved that program (it's still available today, but a tad expensive for the SMB as they require an annual payment). I've used many others along the way as well, transferring data from one system to the next as I changed.  In some cases, I can track an individual's job history for 30 years as they moved from position to position, job to job.  I've seen businesses come and go, change names, move out of the area, move back in -- it's all in my CRM.  I couldn't possibly keep all this information in my head…. (although, I do retain much of it). 

Your salesperson left and so did all the information in his/her head.
Think of it this way: You hired a great salesperson who worked with you for many years, created a great revenue stream, new customers and relationships. Now this salesperson leaves your business -- all you have are the invoices sent to the customer in many cases. You do not have the relationship with the customer your salesperson did. You don't have the history, the little notes the salesperson kept, nothing -- because all of that left with him or her. (You can bet your bottom dollar that information is being used at his/her new job, but you don't have it). However, if your company was using a CRM, you would have much of it! You wouldn't have the tone of the conversations or the feel for the client (relationship) your salesperson did, but at least you would have the notes… You wouldn't be starting from scratch… This is often the case when a salesperson moves on! It can hurt your business quickly.
Answers About CRM Systems
So back to the questions asked - lets tackle each quickly leaving 'which one' for last.
"Which one? Where do you start? Aren't they expensive? And complicated? Why? I'm a one person business, what good will it do me? My salespeople won't use it - so why bother? There's too much duplication of information to be entered - no time for that…  I don't have time to set up and learn a new system."
CRM: Where do you start?
The first thing you need to look at is your sales process. Using a CRM system is extremely effective when you know the markets you are targeting, your ideal customers, and more importantly understanding the sales process. Where do leads come from, what happens to the lead when it hits your office (phone, email, text, chat on social media, etc). Is it scribbled on a piece of paper? Is it handed to a salesperson? From there what happens? Phone call? Email? Appointment set? Qualified? Needs and wants assessed? Quote given? Negotiation? Follow Up? Sale? What happens after the sale?   All questions that need to be answered and answered to set up your CRM system so it works for you and provides a certain amount of automation, with consistency across the whole business, while also allowing you as the business owner to monitor the process. 
Aren't CRM systems expensive?
A good CRM system can be expensive, however there are many on the market today offering a wide range of pricing - some are even free. The important aspect of using a CRM is choosing the system right for you and your business. The functionality and integrations usually help determine the system right for you.
Are CRM systems complicated?
CRM systems can be complicated. The trick is knowing your sales process and what you want it to achieve. A good system will have onboarding help, manuals and even partners like us to guide you through the process step by step - automating and leading the salesperson through each step.
I'm a one person office, why do I need a CRM?
Think about how much time you spend reinventing the wheel for each contact and/or lead you have? Searching for files to cut and paste and send to the next lead, not to mention just searching your email to find a message from 'john doe''. A good CRM system will allow you to create templates of regularly used emails, personalized, just waiting to be sent by either calling up the contact record and sending it manually (allowing you to add a personal note if needed), or by simply tagging a contact to send automatically..   Say you went to a networking event last night, you've entered the new contacts in the CRM, now you can simply tag them with 'send nice to meet you email' or something similar and out the message will go to each one.  And, If you have your email system connected with your CRM, now all you have to do is go to that contact's name - all your email correspondence will be there…
My salespeople won't use a CRM, why bother?
As a business owner, it is up to you to ensure your salespeople use the system. Your business, your process. No one likes change, and many find it pain to enter information to the system - but, if you want to have control of the information your salespeople are gathering, the sales process, save yourself money and grow your business, it is well worth sticking to your guns to get the salespeople to comply and use the system. Many systems today, have mobile applications so information can be entered on the go, sitting in the car immediately following a meeting, even making notes while in the meeting.  It takes 7-10 times to form a habit -- require the habit!
Isn't there a lot of duplication between the CRM and other systems we use?
Usually that duplication comes in the form of the contact information itself, however, most CRM systems integrate with many other platforms including email marketing systems, accounting systems, and many more -- if not there is always Zapier. The integrations reduce or remove duplication.
How do I find the time to setup a new CRM system?
It's like anything, if you want something bad enough you will find the time to do it. If increasing efficiency and revenue is a priority, you will find the time. Most systems have onboarding programs in-house or partners like myself to help with this process - we can even provide training for you and your team once it is set up. Start with a plan, it makes it much easier.
There are so many CRM systems on the market, which one do I choose?
Like anything, you will need to do your homework to determine which system is right for your business, at which price point and the functionality is key. If it is cheap system but doesn't allow the customization you need, it won't be worth it in the long run. If it is too expensive, but offers everything, it may be hard to sustain it in the beginning.  Some systems have mandatory onboarding fees, others sign you up and let you work at it on your own with manuals and their online systems.

And of course, I wouldn't be writing all of this if I didn't have a solution for you to consider. My preference is Zoho CRM - actually it is more than that. Zoho CRM is certainly a great option, but Zoho has put together a package perfect for businesses today. They call it Zoho One - the Operating System for Business. Not only is it a CRM, it is a complete marketing automation system with email marketing and web forms, handles finance, HR, Sales, Follow Up, Document Signing, presentations, collaboration, tracking of website visitors,  online chat, and offers one of the best Project Management Systems on the market. They also just announced a complete new system for event management - everything from the website through to ticket sales, sponsorship and after event follow up.. It is the most complete system I have ever seen and used, at a price every business can afford. 

I have been using Zoho for approximately 10 years, selling the system, onboarding and training for about 4 years now. It is perfect for the one person office wearing too many hats while at the same time powerful enough to handle a large team as well.  And absolutely perfect for the startup with a limited budget and requiring all office and marketing systems.  

Learn more about Zoho One here, or