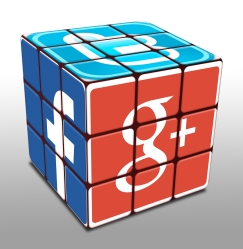 Our 3-hour, one-on-one social media training workshop will give you the knowledge you need to put together a successful digital marketing strategy for your small business, non-profit, event, or start-up. 
We'll analyze your existing social media and provide input on how to better what you are doing and offer suggestions on how to do it better - with information, techniques and the beginnings of a strategy specifically for your business
You'll finish the workshop with a good understanding of how to increase your engagement, how to generate sales and leads and how to extend your reach
You will get a better understanding of how to use analytics from your social media sites and your website to better tailor your marketing message
You will receive valuable templates and tools to save you time and better your social media strategy for your audience 
The best $295 you will ever spend! The resources alone are worth this! 
---
What Our Customers Have to Say:
Debi's expert knowledge of social media, especially website development greatly helped our musical organization upgrade its marketing campaign.
- Beck Brown, Chorus Niagara
Debi K. aka PRowl Communications has helped The Wine Place immensely with our social media needs; Thanks Debi!
- Steve Johnson, The Wine Place
Debi is a very patient and competent strategist. She has assisted me in getting my business profile established on Facebook, LinkedIn, and Twitter, three new medias that I'm starting to get comfortable with.
- Maria Rekrut, Niagara-on-the-Lake Cottage Rental