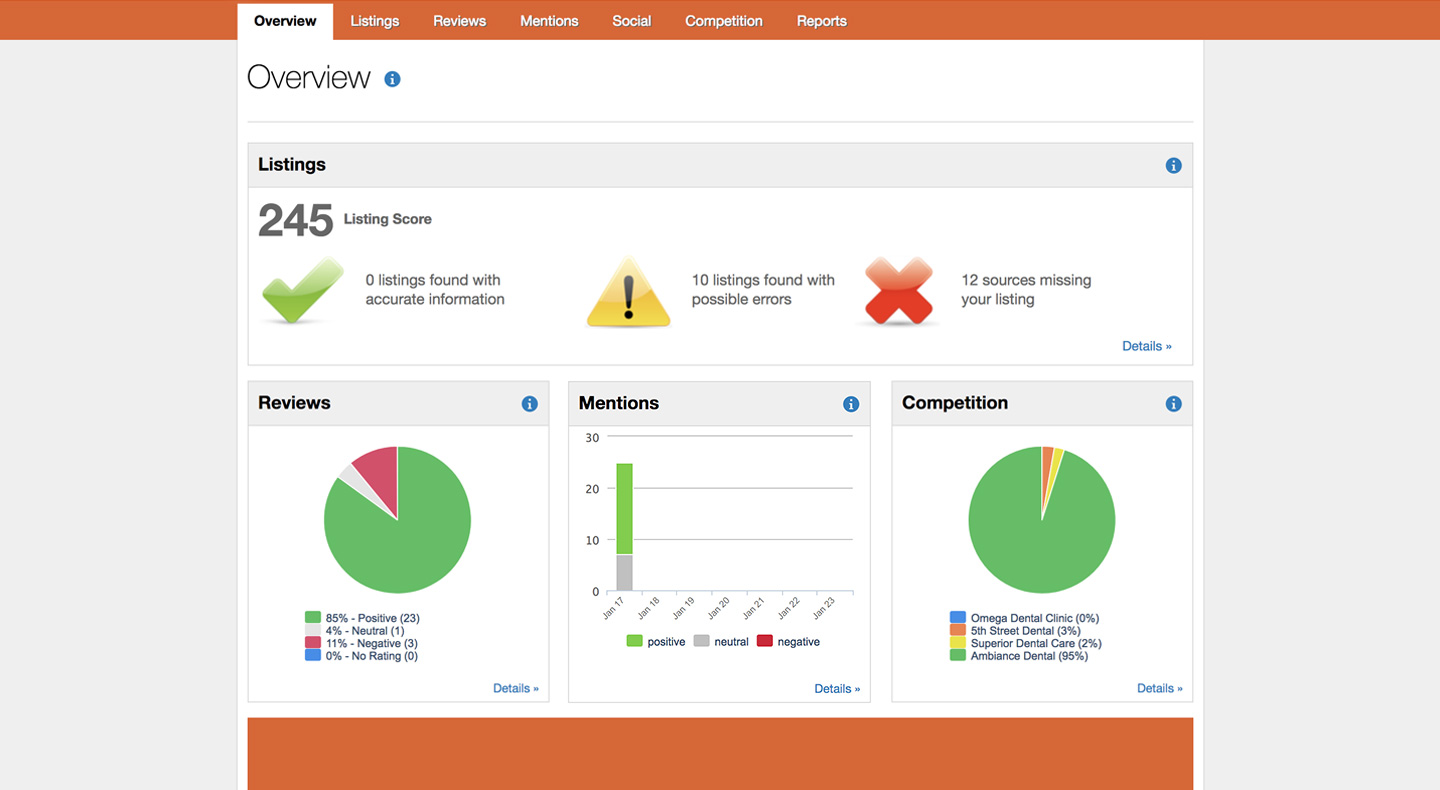 Reviews, accurate business information, and social media activity impacts your reputation and whether a consumer decides to do business with you. Businesses need a way to manage all of these factors in a scalable way.

With Reputation Management, you can keep on top of online activity affecting the reputation of your business, including reviews, listings, and social media.

With over 33 million local reviews on Yelp alone, it's clear that customers are sharing their opinions online.
72% of consumers say they trust online reviews as much as personal referrals
, so whether it's a testimonial, a detailed article on someone's blog, or an offhand comment on Twitter, people are now chatting 24/7—and local business owners need to be paying attention.
We have DIY listing builder and reputation management tools or DIFM managed services.
If you're in a hurry to get started call us today to get started 905-734-8273.