Originally posted December 2011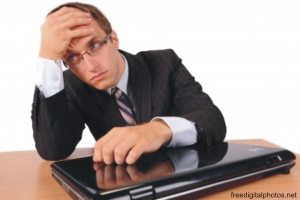 Considering my business revolves completely around the ability to use and access data on my computer 24/7, I know the importance of keeping my system free of those nasty virus and spyware problems. I know the importance of maintaining the system as far as hardware usage and I especially know the importance of backing up my data in case of computer failure or anything else for that matter. But do you? I know I don't want to feel like this guy!
And more importantly I think, is I know the value of having a computer technician I trust and understand. I want to have a conversation with my tech in plain english not techno-jargon. While most computer users know the basic terms, what it really boils down is – just tell me you are going to speed up my computer, make it work without glitches and stop it from crashing all the time. I want to know the system is safe from malicious intent and the hardware is all in good working order. Please don't rhyme off the specific part numbers and  fancy names of components to impress me – it simply confuses me. 
Next, when I call for service I like to get a quick response. After all my computer is my life pretty much. I want to know my tech will be in my office to take a look and repair the problem on-site if possible. I understand this is not always possible, but… I also want to know that my tech values the importance of my computer system to me and respects my concerns. I want to know that when that computer is repaired all functions as it did before except better – having no other problems occur from the work to repair the first problem.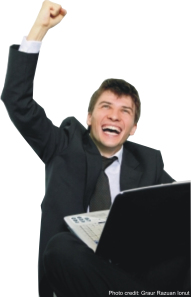 I do want to feel like this guy! 
Do get the best computer service experience you should give TAG Computer Services a chance to look at your system. Tom and his team meet my strict requirements. There is a reason they were voted the 2011 "Know IT All" Niagara Top Customer Service Award this week. 
TAG Computer Services has a retail store on Hwy 20 in Fonthill and services the complete Niagara Region and Hamilton area. They offer computer sales and service to the home, small business and corporate user. They respond quickly, have your system security in mind are diligent in their work and the prices are quite reasonable as well. You can take your computer to TAG and feel secure in knowing it is in good hands. Here is a short list of what they offer:
• computer sales & service • virus and spyware removal • software installation • hardware replacement • Apple repair service • pro-active maintenance programs • on-site and off-site backup systems • network solutions • ink/toner consumption monitoring systems • alarm and video surveillance systems • phone systems and the list goes on…. 
For your convenience they are also an electronics recycling depot and an authorized CanPAR agent. There is a reason why they were voted Top in Customer Service. Tag I.T. for TAG!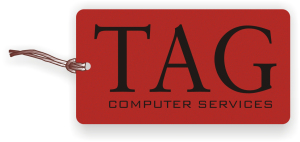 Tag Computer Services

905-892-4000
tom@yourtech.ca
www.yourtech.ca
www.fixyourcomputer.ca