Curb Appeal Landscaping Inc., recently made the news in the St. Catharines Standard for being part of a project in Glenridge to put turf in the medians.
Hired by Rankin Construction contracted by the Region, to the complete the project, it is another plus in Curb Appeal's long list of news-making projects and announcements.  Last year, Curb Appeal Niagara was featured on the Marilyn Denis Show giving a young-mom a Mother's Day backyard makeover.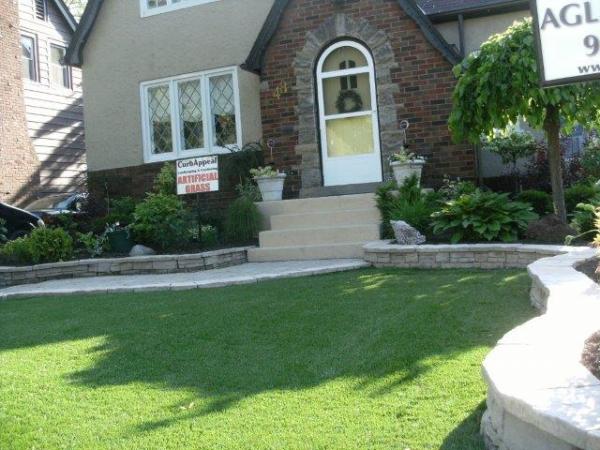 Replacing grass with artificial turf is growing quite popular with businesses and home owners - especially in those hard-to-grow grass areas of one's yard.  
"You just look at the maintenance costs with this," Pirri said. "With a 50-foot stretch of median, my estimation it can save them anywhere from $600,000 to $700,000 over 25 years just to maintain that area, compared to real turf.

"That's due to not needing to weed, water, mow and maintain it ."
as quoted from the article in the St. Catharines Standard - read the complete article here.