Join us for the annual Clients & Cocktails, NBOTAC & Networking Now Christmas Party.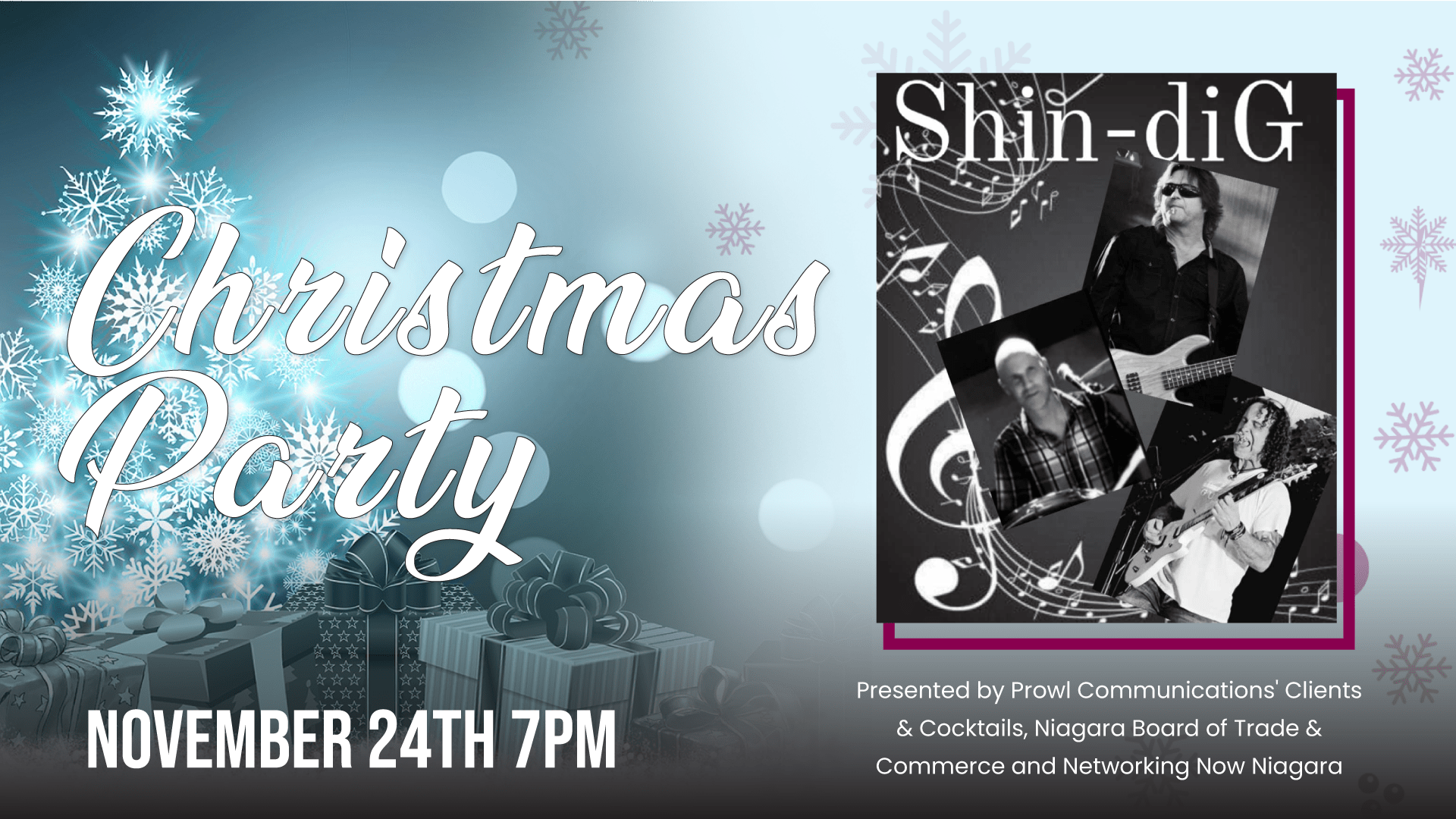 This year we have joined with Niagara Board of Trade & Commerce as well as Networking Now for an even bigger Christmas party for your enjoyment. We've booked a hall, hired a band and more! 
We're looking forward to this small business networking Christmas Party on November 24th at 7 pm, taking place in central Niagara at Club Capri in Thorold. 
Your ticket includes: 
Hors d'oeuvres
1 free beverage
music by Shin-diG
door prizes
fun
Business Members are encouraged to bring a door prize.
We are also collecting donations for local food banks - please bring a non-perishable food item... 
November 24, 2023
7pm
Club Capri
36 Cleveland St., Thorold
$20/person 
Tickets are available from PRowl Communications, Niagara Board of Trade & Commerce and Networking Now Niagara members, by sending an e-transfer to debi@prowlcommunications.com . 
You can also choose to pay online