Your website is the single, most important marketing tool you have for generating leads. Having a strong call to action will amplify the ability for your website to send you new customers!
Your website is your TRAFFIC CONTROL CENTRE.
Given that 93% of on-line searches result in action, it makes sense to have the action available for your customers to take. A call to action doesn't need to be complicated. It can be as simple as having your phone number large and prominent on your site - especially for mobile device users - remember - its all in the thumbs!
Take a look at our website for example - there are several calls to action and some are repeated. Having the call to action in the viewers line of sight and at their fingertips at all times is imperative. People are lazy - they will not go back to find your call to action. Make it simple for them. 
Editor's Note: In 2015 we rebranded to PRowl Communications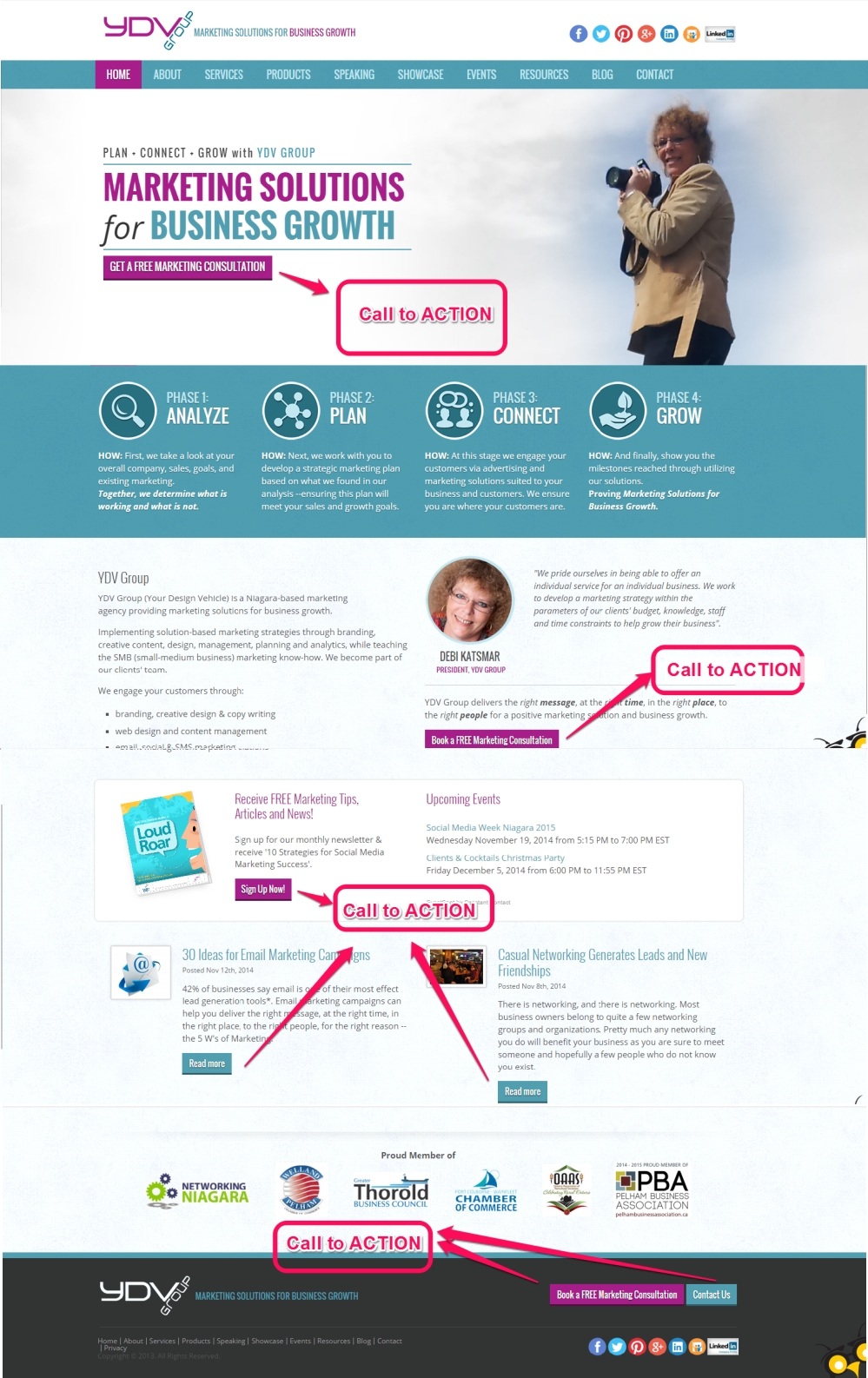 Here are a few websites we have created for our clients - check out the different calls to action on each, then read 5 Simple Calls to Action to Generate Leads from Your Website.
If you're still not sure - contact us to get your website generating leads for you.