There are pros and cons to building your own website versus hiring a web designer, let's explore them.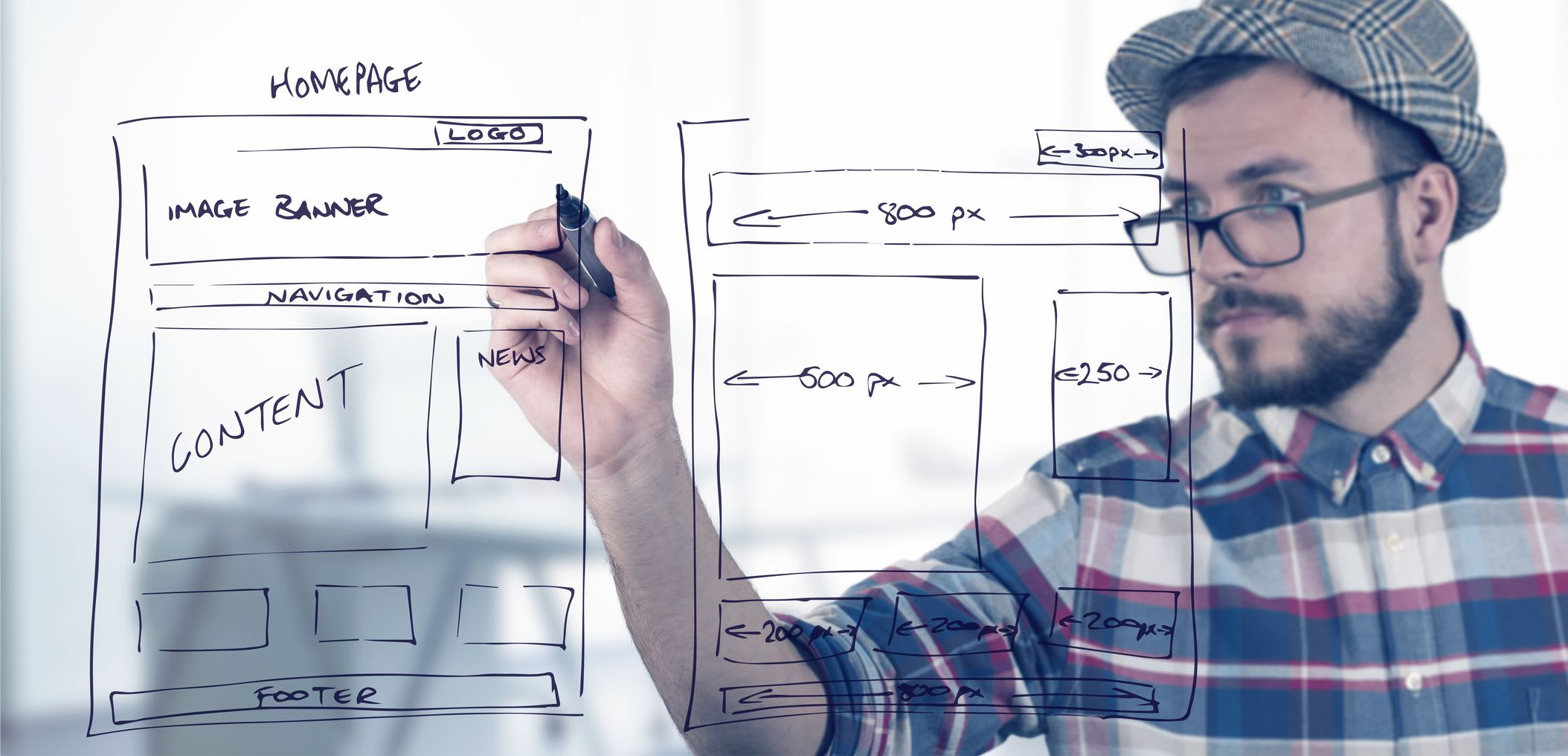 It's an age old question:
Should I build my own website or hire a professional?
As a web designer of course, we will always recommend you hire a professional for your website, however sometimes that just isn't possible due to budget constraints – especially if you're just starting out in business. The money just isn't there.

That being said, you do not want to skimp on your website! It is well worth the investment. Depending on what stat you're reading:
70-87% of consumers start their product/service search online before visiting your location or calling you.
Visit Fit Small Business for a comprehensive list of statistics re online shopping… it will help with your research.

With this in mind, your website needs to answer the questions your customers are searching for, provide, the product or service details and subscriptions for customers to make informed decisions. There must be a strong call-to-action and a compelling reason to call or visit you.  Be sure to include testimonials and reviews – your customer wants to know they are in good hands and have made a wise decision.
Pros and Cons of Building Your Own Website
PROs
Least expensive option


Variety of website builders available to you


Let's you be creative


Work within your time limitations


Update your own site anytime
CONs
Time consuming
Help and training hard to access
Creativity is not everyone's thing
SEO is not what it should be
Lack of a cohesive plan / flow
Technicalities of launching
Research in what you need to know is hell
We can think of many more reasons, however we're sure you already know the majority of them as well. What it boils down to is

You are not a web designer!

Your expertise lies in the product or service you offer, not in the technicalities of building a website to showcase your items.  
'Is it really a good use of my time, to be frustrated in trying to build my own site?'
Your time is valuable, it can be better served in other areas of your business while you leave the website building to the professionals.  Don't worry, you will still have a say, and there is work to be done in helping your designer develop the plan, content, call-to-action, imagery and more. You're not off the hook completely.
Before You Consider Building Your Own Website
Ask yourself…
Do you have the time to build your website in a reasonable amount of time?
Are you technically savvy enough to understand the intricacies of the software tools and website requirements? (domain, SSL, MX records, etc).
Can you write interesting headlines?
Are your writing skills strong enough to develop compelling content for your website and each of your products and services?
Do you know what your customers are searching for, in order to build these terms into your website? (keyword research)
Do you know your competitors well enough to ensure your website addresses strengths, weaknesses, opportunities and threats? (SWOT)
Do you have a strong call to action?
Will you have a newsletter sign-up?
Will you be using e-commerce to sell online? And, if so, do you have the technical knowledge to set up a seamless process?
Do you have the means to create the imagery (graphics / photography) required? (remember a picture is worth 1000 words).
Do you understand SEO (search engine optimization), and what needs to be in your website to be found online?
What is the goal of your website?
How high is your frustration level?
Do you know the latest website requirements? (privacy policy, terms of use, accessibility, mobile-first)
What does the future hold for your business – does the site need to grow with further developments as you grow?
Will the tool of choice for your website be able to handle the growth strategy?
And this list can go on and on… again, we have covered the key points.
Your Website is the HUB of Your Marketing
If you know us, you have heard us say on numerous occasions:
Your website is the HUB of all your marketing efforts. Unlike 'Field of Dreams', 'Build it and they will come' no longer works!
It is imperative that everything you do in your marketing drives consumers to your website. Whether that is social media posts, literature, signage, forms or even in conversation. You want people to visit your site to learn more about your products and services, know how to purchase, learn your reputation and ultimately order online, pick up the phone and call you, or visit your store.

If built right, your website will sell for you 24/7. 
If You Must Build Your Website Yourself – We're Here to Help
Book a complimentary marketing consultation with us to learn what website builders are better than others, which we recommend, where you should start and key items you should have in your site based on your industry. You can also download 'Rock Your Website'  our popular ebook for knowing what to put in your site  - and, if you have some money but not enough to hire a full website design for your business, ask us about our Do-It-With-Me Website plan (DIWM).  We will guide you through the process every step of the way.. And if you've tried wordpress before and hate it  – we don't build there…

Build a website that works and you can be proud of!

 
---


PRowl Communications is a full-service marketing agency having been building websites for our clients since the internet began (and boy were some of those first-one's ugly in comparison to what we have today). We have helped 1000s of businesses for 33 years grow and prosper! Contact us today.