While social media can be an effective marketing tool, it's important to remember that it doesn't replace a good website.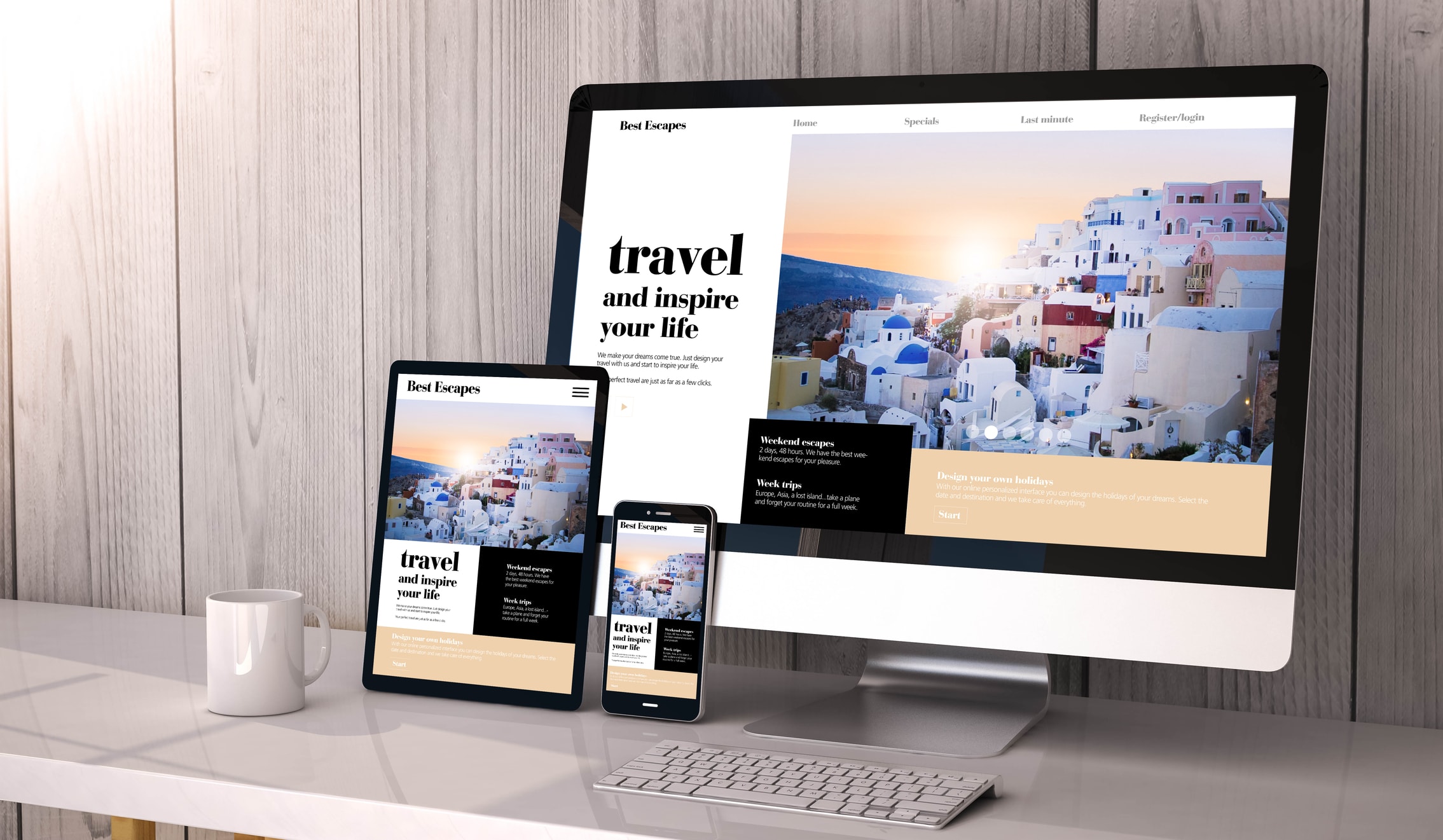 Social media has revolutionized the way businesses connect with their customers. With Facebook, Instagram, and other platforms, companies can create pages and profiles, post updates, and interact with their followers. While social media can be an effective marketing tool, it's important to remember that it doesn't replace a good website.
Here are some reasons why:
1. Control over content
When you create a Facebook business page or an Instagram feed, you're at the mercy of the platform's algorithms. That means you can't control how your content is displayed to your followers or whether it appears in their feeds at all. With your own website, you have complete control over the content you post and how it's presented to your visitors. 
Do you monitor your insights to know how many people actually see your posts? 

This facebook page reached only 24% of the page followers, and 27% of the instagram followers.... 
2. Branding
Social media platforms are designed to promote the platform, not your brand. Your Facebook business page or Instagram feed may use your logo and colors, but it's still part of the larger platform. A website, on the other hand, is all about your brand. You can customize the design, layout, and content to create a cohesive brand identity that reflects your values and mission.
Your fans and followers do not always pay attention to who posted, just whether they like the image or not. And if you have shared someone else's post - they may miss the fact it came from your business altogether.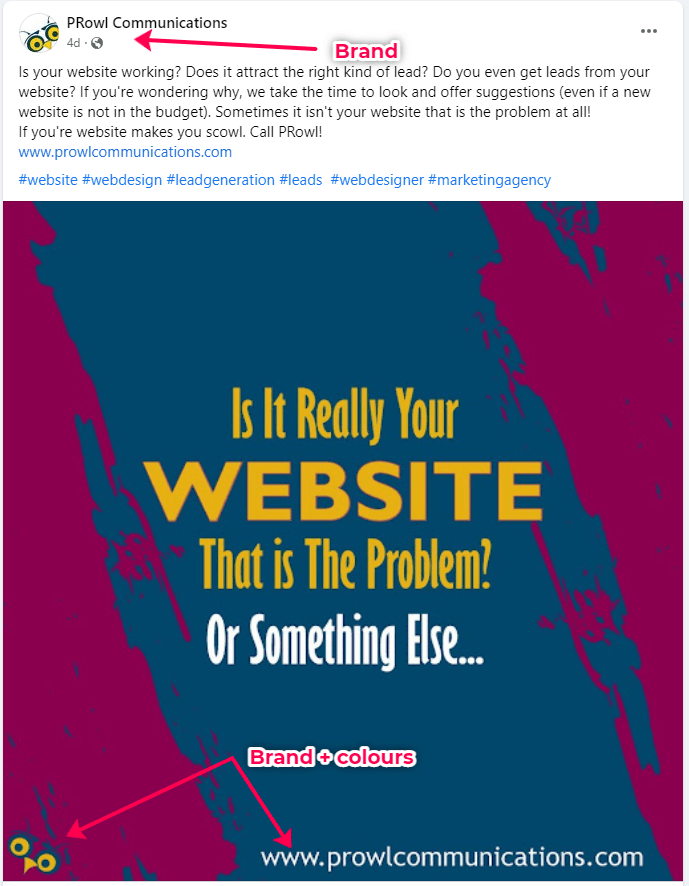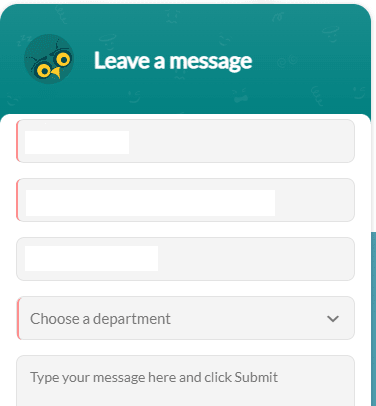 3. Functionality
Social media platforms are limited in terms of functionality. You can post updates, photos, and videos, but you can't do much more than that. A website, on the other hand, can be designed to meet your specific needs. You can add e-commerce functionality, create custom forms, or integrate with other services to create a seamless user experience.
On our own website 28% of our visitors take an action providing us with a solid contact, with 12% of those booking a meeting -- just from having this button on the site: 

The balance usually complete a form to download a document, or sign up for our newsletter (allowing us to market to them further and convert them to a client down the road).  
To the left is a chat feature - visitors can leave a message after business hours, but during the day, it is monitored and responded to live personally, plus -- you can initiate the chat, you don't have to wait for the visitor to do it! One of our clients paid his bills through the pandemic shutdown, just by engaging people through the chat on his website.  An awesome feature, not to be overlooked.  Ask us for details! 
4. Ownership
When you create a Facebook business page or Instagram feed, you're essentially renting space on someone else's platform. If the platform decides to change its policies or shut down your account, you could lose all your followers and content. With a website, you own the domain and the content. As long as you pay for hosting, your website will be available to your visitors.
How many business owners do you know who have lost their instagram account to hackers, or have been locked out of facebook for one wrong post?  That could be devastating to your ability to promote your business. 
5. SEO
Search engine optimization (SEO) is the practice of optimizing your website so it appears higher in search engine results. While you can optimize your social media profiles for search engines, it's much easier to do so with a website. You can use keywords, meta tags, and other SEO techniques to improve your website's search engine ranking and attract more visitors.
Do you show up in Google's 3-pack (the 3, sometimes 4 businesses shown under the paid ads with the map to the right when you do a google search) when searching for your products or service?  
Do you know what your website ranks for? 
It is extremely hard to make it to page one with a facebook page or instagram account alone ....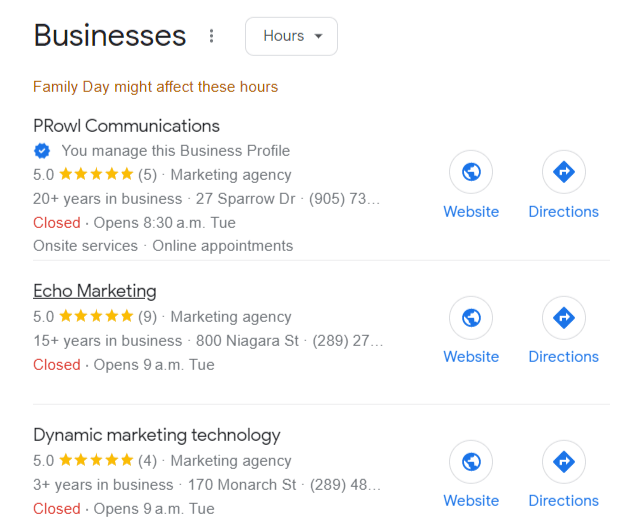 To sum it up: while social media is an important marketing tool, it can't replace a good website. A website gives you more control over your content, branding, functionality, ownership, and SEO. If you're serious about building your brand and connecting with your customers, a website should be an essential part of your digital strategy.
---
If you need assistance optimizing your website, fixing it, or just want a new website, give us a call, or Book A FREE Consultation to get started.