This month, we're absolutely excited to celebrate Small Business Month, and what a better way to mark this than by sharing information that can change the course of your business?!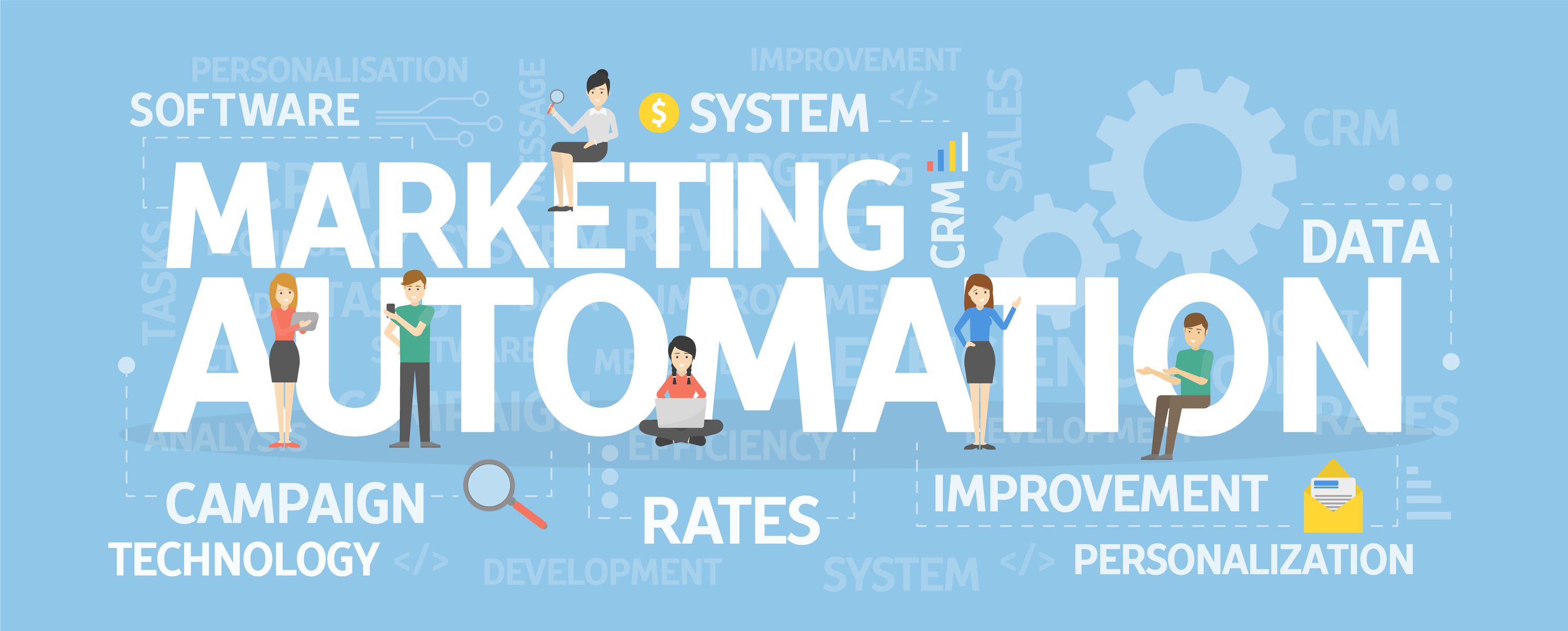 We all know how quickly things change in business. It makes it difficult for small and medium-sized businesses in Stoney Creek, Hamilton, Burlington, Oakville, Milton, Brantford, and the Niagara Region to succeed -- each facing unique marketing challenges! With limited resources, rising costs, and intense competition, staying ahead is not just a goal—it's a necessity that calls for the power of marketing automation.
But first things first, what is marketing automation? It's basically the game-changer that can take your SMB's marketing efforts to the very next level!
Understanding Automation
Marketing Automation  involves using technology to automate repetitive tasks. From  email marketing and social media management to  lead generation and customer relationship management (CRM), automation can and will  transform the way you do business.
Now the question is why should we invest in automation?
The Benefits of Automation for Small businesses
Efficiency: Automation frees up your time by handling routine tasks, allowing you to focus on strategic planning and creativity.
Cost Savings: By automating repetitive processes, you can reduce labor costs and optimize your marketing budget.
Personalization: Automation enables you to deliver personalized experiences to your customers, increasing engagement and conversion rates.
Consistency: Automation ensures that your messaging and branding remain consistent across various marketing channels.
Scalability: As your business grows, automation tools can easily adapt to accommodate increased demands.
All these benefits sound great, but now what about how much will this cost us? Is it worth investing in that if I'm a small business?
Affordable Automation
In the past, automation was primarily associated with large corporations due to their substantial budgets. However, nowadays automation has become affordable and accessible for companies of all sizes. At Prowl, we offer a diverse range of automation services that are not only effective but also budget-friendly.
How to Get Started with Marketing Automation
Automating processes as well as your sales and marketing can be rather daunting.  There are few things to consider before starting: 
What is motivating you to consider marketing automation? 
What is your ultimate goal? 
Do you have a CRM (customer relationship management) system, or are you still running from spreadsheets and handwritten notes?  A must-have! 
Are you the only person that requires access to the information collected and automated, or are there others? 
Do you have your procedures for each product or service documented, or are they all in your head? 
What do you hope to achieve by automating? Is the automation for your benefit, your customers', or both? 
How much time could you save by automating specific functions in your day-to-day?
How much happier will your customers be with consistent communication? 
There are many more questions to ask when thinking of implementing automation in your business. The above questions are the most important, and typically the triggers that have you thinking in this direction.  One thing learned over time in working with small businesses to build automations within their business is it must be done in baby-steps - Changing your entire procedures from start to finish will be too much of a learning curve and will create rebellion from your team, and quite possibly yourself as well. At PRowl we work with you through your journey, guiding you every step of the way... 
First Step - Contact Debi at  PRowl Communications, book a 1-hour FREE consultation or call today!
---
Debi Katsmar has been helping small businesses succeed for over 35 years. She is a Zoho Authorized Partner, Certified Zoho CRM Administrator and is a Constant Contact Certified Solution Provider to mention a few of her credentials. She is all about helping!