Building the Website of Your Dreams is easy when you start with the right information.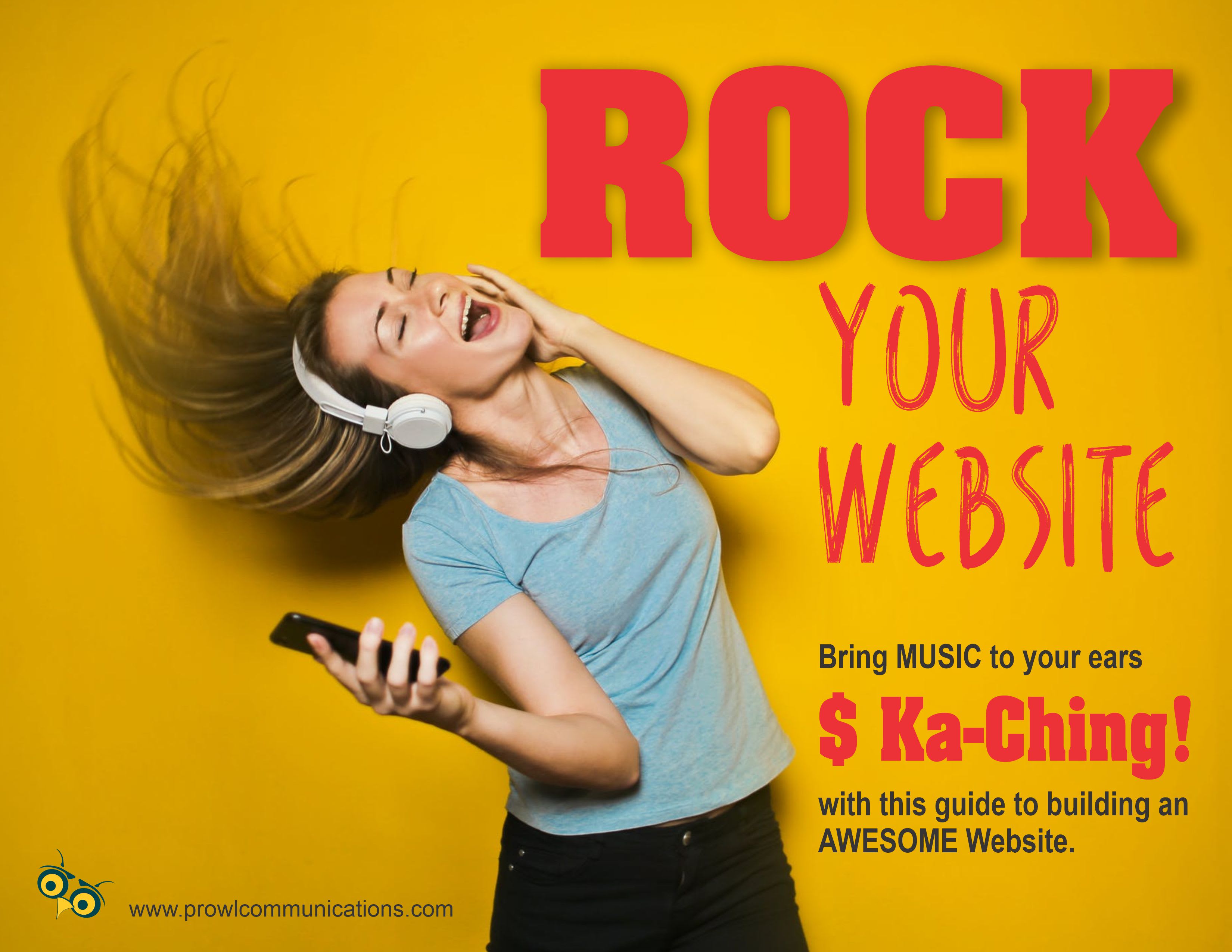 If you are in business, chances are pretty good you wish your website would do more. If you're just starting out in business, hopefully, you recognize the value of having a great website to start!
What You Need To Build A Website That Sells For You:
Whether you are building the website yourself (which we hope you are not, unless you are an experienced web designer), or handing it off to a local web designer, the information provided below will be a definite asset in creating content targeting your ideal customer, to generate leads and sales for your business. Your website is the hub of all of your marketing -- make sure it is built right from the start. 
Determine the Purpose of Your Website:
First establish the purpose of your website by considering what you want the website to do for your business. The more information you provide, the more educated your customer is and the likelihood of your website being found in online searches is greater (SEO – more on this further in the document). Content is still KING!
Provide information about your product or service
Provide information about you, your values, history, experience
Generate leads
Complete sales (e-commerce)
Educate your customer
Provide directions to your location, contact you
Showcase your products/services
All of the above
Gather Your Assets 
Next gather the information for your website. The more information you can provide to your web designer in advance, the less it will cost you in development fees. A website is a big investment, but if done right, the site should pay for itself quickly. This is why it is so important to do your homework in advance. The 'build it and they will come' theory no longer works. We recommend completing an 'asset form' for each product or service you will feature on your website.

What to assemble:

About 
Your bio, credentials and a photo (consumers today want to know who they are dealing with)
A summation of what your business is about. This can include vision and mission statements, core values, history, experience, etc.
Your Team – short bios and photos of the members of your team
Community – how you are involved in/support your community
Products / Services
An asset page for each product and service offered with complete description, ideal customer and price (even if the price is not being included on the website – this form will become your catalog going forward) Also consider how these products/services will appear on the website. Ie. Do you need individual categories for ease of navigation on your site?
Photographs of the product / service where applicable
FAQs on the product/service
Call to action – what do you want your viewers to do with the information on the page? Buy now, get a quote, download a document, etc.
Blog

Assemble content for at least three blog articles to start your site off. Read  Power of the Blog to understand why you need a blog on your website.   

In a nutshell, blogs offer a specific means to write articles about topics your customers are searching for online, drawing them to your website, educating them and providing useful information to help make an informed decision. They can also be used to keep your customers up-to-date on what you are doing in the community, new product announcements, press releases and more…

Contact Page

One of the most important pages on the website – how to reach you. Here you should provide a form that is easy to complete, your phone numbers and address. A map is always helpful. If you are a large organization, include contact information for your various departments or key figures. 

It is also a good idea to have a phone number and email link at the top (header) and at the bottom (footer) of your site. Make it easy for your customers to reach you.

Newsletter Sign Up

Even if you do not have a monthly newsletter at this time, it is important to have a place on your website that allows your visitors to sign-up to receive information from you.  You can do this with a simple form, but we highly recommend you use an ESP (Email Marketing Service Provider) such as Constant Contact, or if you want to start with a free service for the time-being Zoho Campaigns – this one will integrate with Zoho CRM and more down the road as you grow.

Call to Action

Every page should have a main call to action – something you want your website visitor to do. You can also have specific calls to action for products or services, but as a catch-all - a few ideas are:
Button to Contact Page (simple)
Request A Quote (link to a form detailing information you will require to provide the quote)
Download A Document (link to a form to get the visitor's contact information before giving them the download)
Contest Entry
Other Pages to Consider
Gallery/Portfolio
Resources / FAQs
Testimonial Page
Calendar of Events
Ecommerce/Shopping Page
Member Area
Landing Pages for specific calls to action
Privacy Policy
Terms and Conditions/Terms of Service
Sitemap (good website builders will generate this for you)
The Domain:
Start with your domain name if you do not already have one.  Register the name in its simplest form using your business name or product/service provided. Avoid hyphens, underscores, numbers, etc.  

Consider choosing a domain name that tells people what you do if your main product/service is not already in your business name.  ie. if your business name is ABC Company and you sell finger widgets, consider fingerwidgets.com instead of abccompany.com

Do not purchase a domain that is bundled with a package of any kind, or as part of a system/site that offers a free domain with purchase. This will only lead to complications down the road.

Setup a matching email address as well yourname@yourdomain.com
Target Market
Provide your web designer, or if building the website yourself, know your specific target market. The internet covers the world – you will need to narrow it down especially if selling locally. If you sell throughout the world – your target market will need to be simplified to attract a specific type of buyer.
Your Customer
Know your customer demographics, psychographics, what their pain points are, why they need your product or service. Provide your web designer with an avatar/persona of your customer. If you have more than one based on product or service, provide this information to your web person as well.

Marketing always works better when speaking to an individual with specific needs, wants and desires.

Your Competition

You will also need to gather information on your competition for your web designer, or even when building the website yourself. Analyze your competitions' websites, what are they doing that you haven't considered? Check out their keywords, how they present the product/service etc. Let your designer know what you like or dislike. Provide specific details to your designer: company name, website, location, differences, similarities, etc.
SEO (Search Engine Optimization)
The term that scares most people – SEO. Or search engine optimization. Most have heard of it, but have no idea how to use it or optimize for it..

It boils down to making your website easily found by consumers when they are searching for specific things – known as keywords or keyword phrases. We have found the biggest mistake made is
'not thinking of the terms searched for as your customer would think of them'
Ie. A HVAC business typically builds HVAC followed by city into their website because that is the term used in the industry. However, the average person is going to search for furnace repair (city) new furnace (city), or air conditioning repair (city). They may also search for 'furnace company', 'best furnace repair company or furnace replacement company near me'.  

And now with the Alexa's, Syri, and Hey Google, you will also need to think how people will search verbally by asking Alexa…

Provide your web designer with a list of keywords in layman's terms as well as industry standards. A good web designer will also do their own keyword research before building the website, however you know your industry better than anyone – the more information you can provide the better your website will be. 

There are other factors to consider for SEO as well – and it changes often. Just ask us for a few guidelines.
After the Launch
Once you launch you will need to add analytics to the website, submit the sitemap to google and start promoting your website.  Add content continuously and check keywords and alter the content accordingly.  A website is not build it and leave it alone… it must evolve…
Summary
From the outline we have given you above you have much of what you need to have a web designer build your website. The more information you provide to your designer, the better your website will be. The investment in a good web designer and a useful website is well worth it. It will generate leads and drive sales for your business – after all, you cannot be available to your customers 24/7, but your website can!
Make sure your customers can find the information they are seeking, so when they do make a decision to buy, they call you!