Learn the Three Mistakes To Avoid During The Brand Naming Process
Most entrepreneurs looking to start their businesses often ignore the need to deliberate on a brand name. After all, they've got the big business idea they've been looking for, and that's all that matters, right? Well, not quite.

While you obviously have a full grasp of your business idea, your customers don't. And they won't get it right away, which is a big risk for your business in a tightly-contested marketing ecosystem.

So, your customers need to immediately understand what your company is set out to do if you're to win them over your competitors and what's the best way to do this? Through proper branding. And there's no proper form of business branding that doesn't include a proper brand name.

But when it comes to brand naming, beyond figuring out the best product name generator to use, there are other aspects of the process where entrepreneurs make the wrong move. We're here today to show you those mistakes and how to avoid them.
Three Mistakes To Avoid During The Brand Naming Process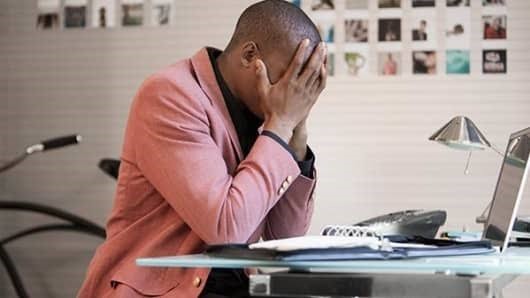 1. The Use Of Emotions As a Guide
In the world of branding, sentiments and emotions have a role to play. But, when your aim is to acquire quick and general acceptance from the audience, you my friend, will have to think deeper than sentiments. In essence, for your target audience to get intrigued by your goals and values, they need more than touchy naming stories.

So, while naming your brand after your favorite storybook or based on a popular event in your life makes for relatable scenarios, you have to dig deeper for a tighter connection with the audience. Take, for instance, do you know that BlackBerry was previously known as "Research in Motion"? Yeah, think about that for a second.
2. Getting Doomed By Negative Connotations
One important thing to keep in mind at all times is that your brand is a global business. This means that your brand is going to be accessed by different people from different spheres of life. While these individuals are bound to your company by their needs, problems, and the solutions your company offers, they are distinguished by their language.
Therefore, be careful not to use a name that connotes a negative term in the languages of different customers. Carry out proper research on the different meanings of your intended brand name before putting it out there. While a harmless and fun term like salsa forms part of a unique brand name, a term translating to diarrhea won't go down well with the Koreans.

Also, it's not only about the translative meanings; your brand name must be void of initials and slangs that send the wrong messages to your audience. Not many people will want to associate with a brand that has initials like ISIS.
3. Using Hard-To-Remember Names
If you need further insight on how big a deal memorable brand names are, 4 out of 5 customers have been known to forget branded content 3 days after viewing them, 3 days! So, before you think of adopting the latest naming trends, such as misspellings and over-the-top syllables, make sure your brand name is an easy one to remember.

Take inspiration from brands like Target, Amazon, Twitter, who have gone for a mix of interesting and memorable names to help cement their places in the minds of their target audience.
Wrapping Up
The number of startup companies that fail is far greater than that of the successful ones. And one factor that contributes to this demise is ineffective branding. To avoid such a fate, you must conjure up a brand name that's void of negative interpretations and one that'll stick to the minds of customers.
---
Grant Polachek is the head of branding for Squadhelp.com, 3X Inc 5000 startup and disruptive naming agency. Squadhelp has reviewed more than 1 million names and curated a collection of the best available names on the web today. We are also the world's leading crowdsource naming platform, supporting clients from early-stage startups to Fortune 500 companies.